Steve Lawrie: Vocals, Guitar, Lights, Manager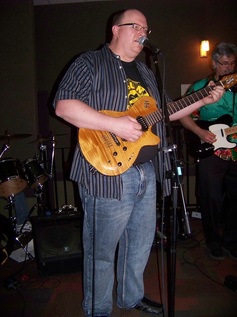 A performing / recording artist with over 30 years of stage experience, the founder of Vintage Groove is a talented and versatile lead vocalist who has been featured in many performing acts and bands including his infamous role as one of the 'Portley Brothers" in the hit casino style show "Inclineation: Sweet Dreams of Patsy Cline." A master of the segue when introducing songs and audience rapport, whether he is rocking classic tunes, swaying the crowd with a ballad, or adding rich harmonies, Steve engages audiences to find their groove on the dance floor.
---
Lorry Falvo: Keyboards, Guitar, Vocals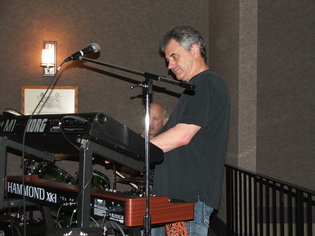 Lorry is a Rock 'n' Roller who has been a guitarist and keyboard player in bands on the Winnipeg music scene since the '60's. A bandmate of Steve's for over 25 years, this Hammond aficionado serves up great keyboard sounds, and adds his unique lead and harmony vocals to the rich listening experience for audiences of Vintage Groove.
---
Grant Zerkee: Bass, Vocals, Sound Engineer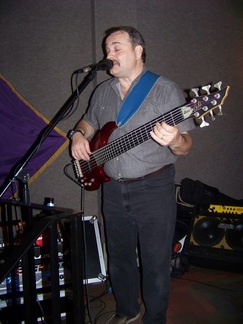 Grant provides the GROOVE in Vintage Groove!. His 5 and 6 string bass lines and harmonies are trademarks of the Vintage Groove sound. A veteran of the Winnipeg music scene, Grant played in many bands before finding his way to Vintage Groove. He is a very skilled sound engineer and who provides fantastic live sound reinforcement in all venues. Our audience frequently comments that Vintage Groove is the best sounding band they have heard at their venue.
---
Rick Burt: Lead Guitar, Mandolin, Harmonica, Vocals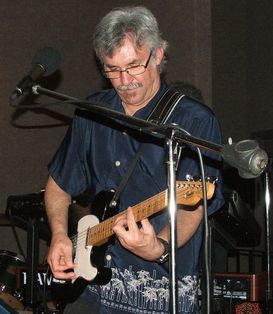 Rick has worn many hats in the music industry: producer, studio musician, songwriter, music journalist, solo recording act, TV show host and publisher. He has backed up Valdy, Judy Cook & Swingset, the Flamingo City Kids and more...Playing across Canada and the US in casinos, soft seat theatres, bars, lounges, riverboats, arenas and festivals including playing in tribute acts such as Patsy Cline, Elvis, Tom Jones and The Blues Brothers.
---
Al Carey: Drums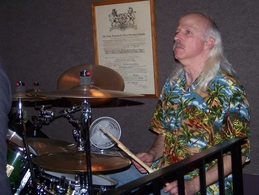 Over the years, Al's consummate attention to his craft has led him to play with many stalwart Winnipeg groups including Diamond Willow, The Country Heathens, Legal Tender, Deputy and The Rockets. His arsenal of work has included teaching drums, studio calls and free lance gigging.


---